The Visa Section at the Australian Embassy in Seoul provides visa services to non-Australians who intend to travel, work, live and migrate to Australia and also provides some Australian citizenship-related services.

We do not provide service for Australians travelling abroad or on Australian passport information.
Visa finder
To find out which visa option is for you, see: Find a Visa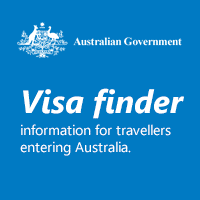 Important News & Information
The Visa Section provides phone and email enquiry service from Monday to Friday except on embassy public holidays.
Information for Applicants
Depending on your intended activity in Australia, please select one of the following
Adopting a Child to Australia
Information on intercountry adoption in the Republic of Korea is provided here.
Information for Current and Previous Visa Holders
Australian Citizenship