Welcome to the website of the Australian Embassy in the Republic of Korea
COVID - 19 (Novel Coronavirus) - Restrictions on travelling to Australia
(Updated: 21/02/2020)
On 20 February 2020, the Australian Government supported recommendations from the Australian Health Protection Principal Committee (AHPPC) to maintain current strict travel restrictions. These will be reviewed in one week. Read the statement from the AHPPC.
Foreign nationals (excluding permanent residents) who are in mainland China, will not be allowed to enter Australia until 14 days after they have left or transited through mainland China.
Australian citizens, permanent residents, and their immediate family will still be able to enter Australia, as well as airline crews who have been using appropriate personal protective equipment.
If you:
· hold a visa for Australia or have applied for a visa, read the coronavirus fact sheet for visa holders and applicants
· are planning to travel to or transit through Australia, read the current travel restrictions
· plan to travel overseas, check the latest travel advice
· are concerned about someone overseas, call the DFAT consular emergency line
If you are on board an international flight and show signs of an infectious disease:
· the airline must report you to biosecurity officers
· biosecurity officers will assess you before you get off the plane
· you may be isolated or referred to a hospital
For more information, please refer to the link:
Australian Government Department of Health
Visa and Citizenship Information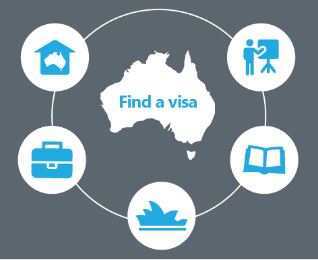 Australian Embassy, Republic of Korea
Australians travelling or living in Korea are urged to subscribe to the travel advice on Smartraveller. This helps us to contact you in an emergency, provide travel advisory updates on Korea and details of elections.
Latest News and Events
Speeches and Statements
Services for Australians
The 2017 Foreign Policy White Paper