Welcome to the website of the Australian Embassy in the Republic of Korea
COVID-19 (Coronavirus)
(Updated: 01/04/2020)
Travel to South Korea
From 1 April, all arrivals in South Korea will be required to self-quarantine for 14 days. If you don't have accommodation, you must stay in government run facilities at your expense.
Limited exemptions to self-quarantine requirements are available and must be issued prior to entry. Contact the nearest Embassy of South Korea to apply. Violation of notice to self-quarantine can result in sentences of up to one year, fines of 10,000,000KRW or deportation.
From 13 April 2020, South Korea's visa on arrival program will no longer be available to Australians. To enter South Korea, you must apply for a visa before you arrive. Contact the nearest South Korean embassy or consulate before you travel. Transit without a visa is still permitted.
Subscribe to Smartraveller for the latest Republic of Korea travel advice.
Travel to Australia
The Australian Prime Minister has announced a travel ban to apply from 9pm Sydney time, Friday 20 March on all non-Australian citizens and non-permanent residents from entering Australia. All Australians – citizens, permanent residents and immediate family will still be able to return to Australia. Immediate family members of citizens and residents must apply for a travel exemption. You can apply for an exemption at Department of Home Affairs COVID-19 enquiry form.
All travellers arriving in Australia must undertake a mandatory 14-day quarantine at designated facilities (for example, a hotel), in their port of arrival.
For more information on travel restrictions, visit the website of the Department of Home Affairs.
For more information
Australian Government Department of Health
Useful links from local Korean outlets:
Visa and Citizenship Information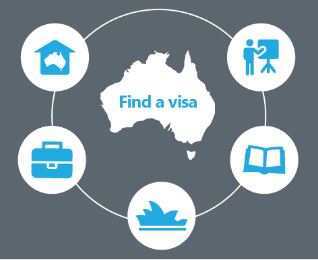 Australian Embassy, Republic of Korea
Australians travelling or living in Korea are urged to subscribe to the travel advice on Smartraveller. This helps us to contact you in an emergency, provide travel advisory updates on Korea and details of elections.
Latest News and Events
Speeches and Statements
Services for Australians
Starting 27 February 2020, the entry to the Kyobo building, where the Embassy is located in, will be restricted for anyone not wearing a face mask. Please wear a mask upon your visit to the Embassy.
The 2017 Foreign Policy White Paper